ISW: AFU Make Russian Troops Pay Too Big Price In One Of Main Sections Of Frontline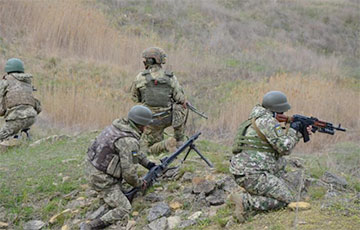 How will the situation develop in the area of the Seversky Donets River?
The Ukrainian defence of Severodonetsk has cost the Russians dearly, despite Moscow's new tactics aimed at reducing casualties.
This is reported by the Institute for the Study of War (ISW).
The AFU is likely to retreat, which may include retreating from Lysychansk and Luhansk region in the near future, which is probably aimed at ending the Russian offensive early.
Kyiv may continue this approach until the Russian attack reaches a climax or Ukrainian forces take up more defendable positions along a straighter line with fortified towns and villages.
The Russians remaining in Severodonetsk will need to force the Seversky Donets River to Lysychansk from Severodonetsk or surrounding settlements to continue participating in the Russian offensive. This move may take some time as the Russians have destroyed three main bridges.
Russian forces conducting continuous offensive operations in Severodonetsk will also need some time to regain combat efficiency before taking part in storming Lysychansk.
It is pointed out that the location and numbers of the Russian troops who have taken over Severodonetsk remain unclear.