Hodges: USA Could Destroy Black Sea Fleet Or Russian Bases In Crimea
6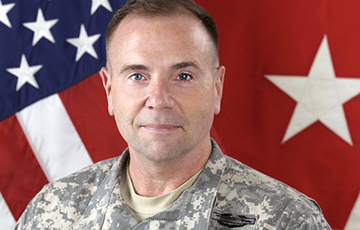 The American general has outlined how the Pentagon would respond to a Russian nuclear strike on Ukraine.
US Lieutenant General Ben Hodges believes that if Russia launches a nuclear attack on Ukraine, the United States could strike military bases in occupied Crimea.
This was reported by The Daily Mail.
"Perhaps the US response would not be nuclear, but it would be destructive enough, for example, by destroying the Russian Black Sea Fleet or Russian bases in occupied Crimea," the general said.
Former US commander of troops in Europe Ben Hodges sees the threat of a nuclear strike on Ukraine as fairly unlikely. However, he said any use of weapons of mass destruction would be met with a swift and harsh response from US President Joe Biden.
"Therefore, I believe that Putin and his entourage do not want a direct confrontation with the US," Hodges added.