AFU Tighten 'Pincers' Around Lyman: Russian Propaganda Turns Hysterical
1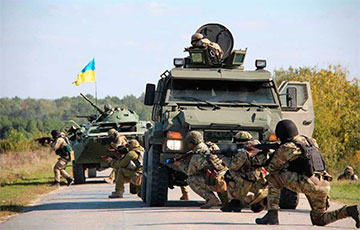 A map of the encirclement of a group of Russian troops has been published.
The AFU is completing its encirclement of Lyman in the Donetsk Oblast. Having breached to Stavki and the Torskoe-Drobyshevo highway, they have blocked the Russian occupants in the area.
There is panic in the Russian propaganda media, Apostrof reports.
For the Russian occupation forces, the situation near Lyman is incredibly challenging, as the AFU broke through to the village of Stavki, 7 km from Lyman, and also blockaded Drobyshevo (also about 7 km to Lyman from the north). As of September 29, Ukrainian troops attacked near Yampol and Torskoye to finally cut the Kremenna-Lyman highway.
AFU units occupied Kolodesi, Zelena Dolyna, Shandriholovo, Novoselka and cut the Svatovo-Makiivka-Terny-Lyman road. At the same time, the Ukrainian military conducted fighting reconnaissance towards Zarechne and tried to advance towards Lyman from Dybrova, the Brusino railway station and Stary Karavan.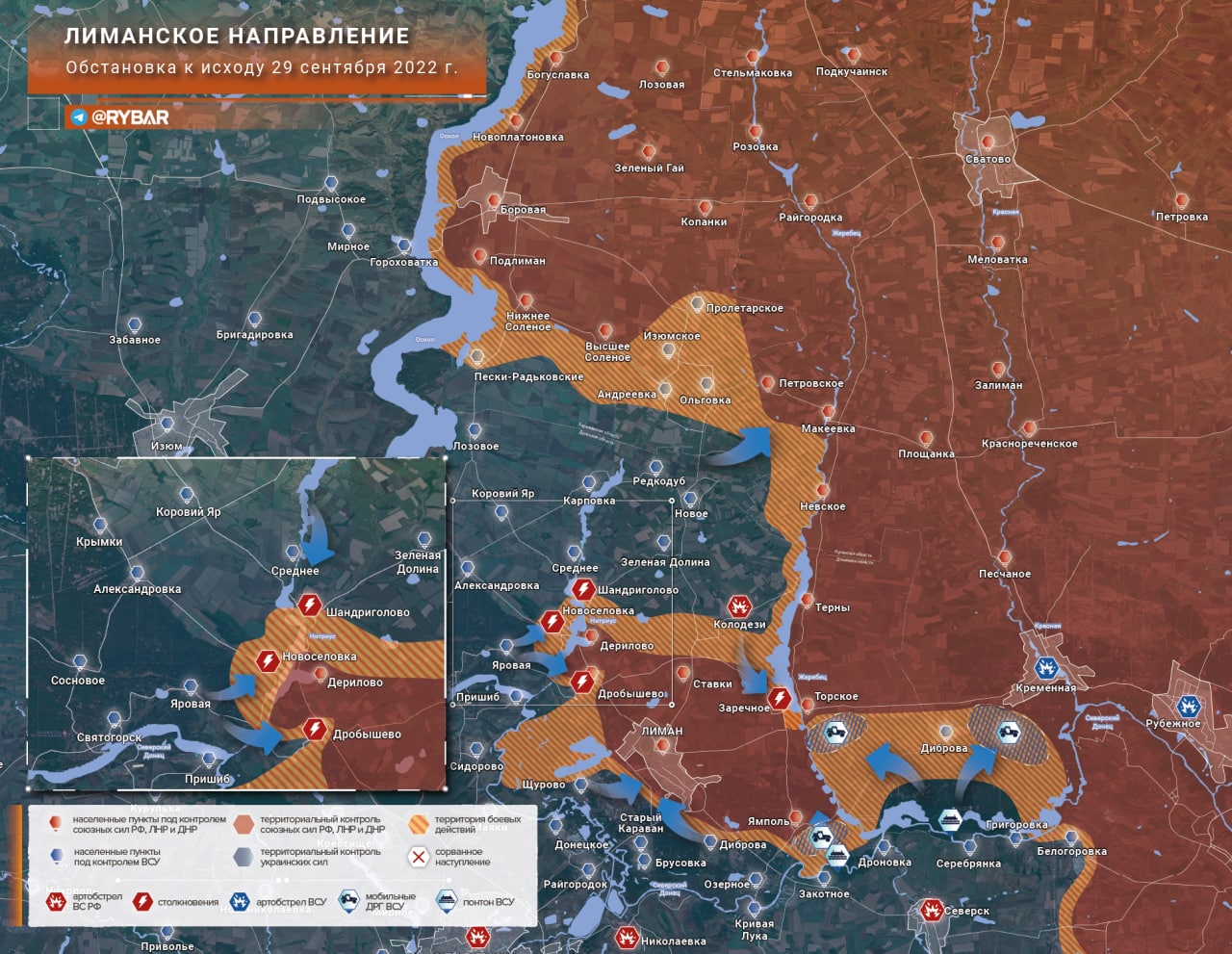 According to hostile resources, the map of combat operations in the Lyman direction by the end of September 29 looked as follows:
Propagandists note that the pincers around Lyman may tighten at any moment, predicting the retreat of the Russian occupants and the surrender of the city. In addition, they write about the further fall of the Russian invaders' defensive positions in the Luhansk Oblast.