Homel Chemical Plant Loses 95% Of Exports Because Of Sanctions
13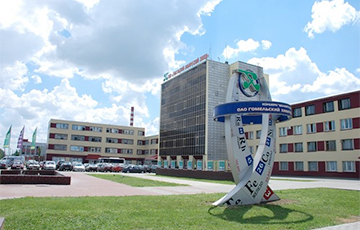 The products have to be sold in unprofitable directions.
Last March, Russia's attack on Ukraine deprived Homel Chemical Plant of 95% of exports. Therefore the company decided to raise prices in the domestic market.
This was told to Herald of Belnautakhim by Dzmitry Cherniakou, the company's director.
"It is no secret that in early March we were deprived of 95% of export, which accounted for 70% of the total revenue, and were left with an unprofitable domestic market. The fact is that for five years the company did not raise prices for fertilizers in the country, as it managed to make up for the losses incurred in the domestic market by revenues from exports," he said.
According to the director, the company has had to save on everything. In addition, it has concentrated its efforts on reorienting exports, which used to amount to 360,000-430,000 tonnes annually.
Cherniakou also noted that Homel Chemical Plant has maintained its presence in Europe. In order to do so it had to remove the potassium component from the NPK fertilizers, which got under sanctions.
"Supplies of mineral fertilizers to Asia and South America are unprofitable for us because of significant shipping costs, as the logistical leverage from Homel to another continent is huge. Nevertheless, we have opened a new market - Libya - and shipped products to China and other countries," the director added.