Last respects to Aleh Byabenin will be paid on September 6
74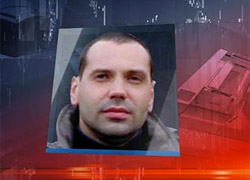 The civil funeral ceremony for the founder and editor of charter97.org website will be held on September 6 from 2 p.m. to 3 p.m. in Minsk.
Aleh Byabenin will lie in state in the ceremonial services hall in Alsheuski Street (Olshevsky Street), 12.
We remind that the body of Aleh Byabenin was found hanged in his summer house in the outskirts of Minsk on September 3. Law-enforcing agencies hurried to inform that it had been a suicide. However, colleagues of the journalist inform that the death of Aleh Byabenin invites many questions. Forensic experts have got mixed up even about the date of the journalist's death. Aleh Byabenin has left no suicide note. He had vast plans. He left a widow and two sons. He was a key player in the team of Andrei Sannikov, an oppositional candidate for presidency.