Shakira to sing and dance for Lukashenka?
46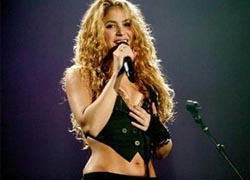 Shakira, a world famous music star, is to perform at Minsk Arena venue on May 19 as part of the The Sun Comes Out tour.
"Shakira promises to amaze her fans with live sound energy and pulsating show that will blow your imagination, breath-taking decorations and unique concert equipment," the organizers say.
Tickets for Shakira's show in Minsk have already gone on sale.