Vyachyslau Siuchyk And Maksim Vinyarski Arrested
78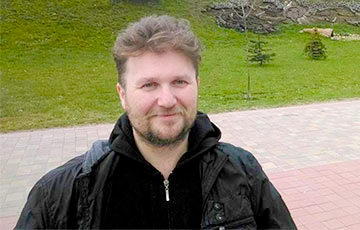 Leaders of the Belarusian National Congress are detained in Minsk.
Today leaders of the BNC - the head of the "Razam" solidarity movement Vyachyslau Siuchyk and the coordinator of the "European Belarus" civil campaign Maksim Vinyarski - have been detained in Minsk.
Correspondent from Minsk informed Charter97.org.
Vyachyslau Siuchyk is detained near his house. Maksim Vinyarski is detained in the Maskouski district of the capital.
Charter97.org will follow the progression of events.
According to the press secretary of the "Razam" solidarity movement Alena Talstaya, Vyachyslau Siuchyk is taken to the police Tsentralny Police Department of Minsk.
Maksim Vinyarski is being transferred to the Pershamaiski Police Department, activist of the European Belarus Leanid Kulakou informs.