Public Activist Volha Mikalaichyk Detained
1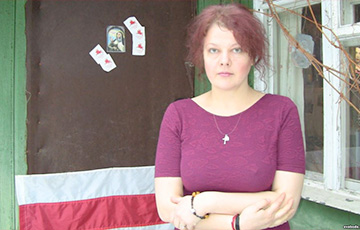 Public activist was detained near Yakub Kolas Square.
Public activist and film director Volha Mikalaichyk is detained. Public activist Svyatlana Kavalenka wrote on Facebook. Volha Mikalaichyk managed to leave house and to reach Yakub Square by taxi. However, she was detained as soon as she left the taxi.
Preventive detentions are taking place throughout the country. Dozens of activists are arrested.
It will be recalled that Lukashenka's regime held preventive arrests of participants in the celebration of the centenary of BPR.
This March 23 the Maskouski Court of Minsk sentenced coordinator of European Belarus Jauhen Afnahel to 10 days of arrest.
on March 21 members of the organizing committee Uladzimir Nyaklyayew, Vyachyslau Siuchyk and Maksim Vinyarski were also detained. On March 21 Maksim Vinyarski was sentenced to 10 days of arrest for solidarity with Charter-97 blocked in Belarus.
Uladzimir Nyaklyayew sentenced to 10 days, he will be released only on March 31. Siuchyk is also isolated in Akrestsina jail. Activist of European Belarus Leanid Kulakou is also subject to 10 days of arrest for support of Charter-97.
This morning poet and public activist Slavamir Adamovich has been detained in Maryina Horka.