"Makei's days"
5
Yauhen Afnahel
11.05.2018, 11:56

26,524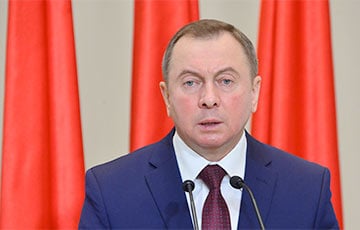 In wait for a onslaught.
The deputy head of the Maskouski District Police Department Astafieu was the first person who arrived this morning to meet Maksim Viniarski from prison in Akrestsin Street. It's his job – to shoot on video release of political prisoners. Leanid Kulakou and I asked if we would have to serve our term to the end and when. We also, like Maksim, have unserved "days" from March 25. In response Astafieu muttered something like "Your time has not come yet."
Then, on the eve of Freedom Day, special services and police officers raided many opposition activists. My house was also under siege for 4 days – they demonstratively walked around the site during the day, knocked at the windows, chased after my wife, when she was going out somewhere. At night, they burned bonfires and shone with flashlights at the windows. Others were even more unlucky. They grabbed Uladzimir Niakliayeu when he was on his way to the doctor, and Mikalai Statkevich had his car's tires cut in addition to the illegal arrest. The reasons for the arrests were different: some had unserved days in prison earlier, and there were hastily drafted protocols for past actions against others. I was sent to prison for the phrase "There will be a march and a concert on Freedom Day in Minsk," written in Facebook.
They released us on the evening of March 25. Why? Simply because Makei's important visit to London was scheduled for the next day. And the authorities feared that people would go to prison to release political prisoners.
In fact, it is clear that the deputy head of the police department most likely does not know whether we will have to serve the rest of the "Makei's days" and when. Therefore, I will forward the question to the authorities and those diplomats who tirelessly talk about "liberalization" in Belarus. Just wondering, when to expect the "onslaught of the house using smoke bombs, knocking out doors and windows and causing possible victims" promised by the riot police on the eve of March 25.
Yauhen Afnahel, specially for Charter97.org