Ryanair Plane Is a Flight to The Hague for Lukashenka
51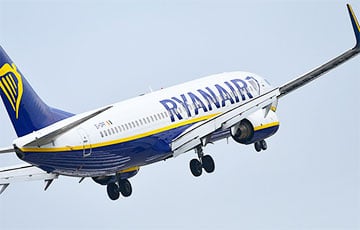 European Parliament called for the trial of the Belarusian dictator by an international tribunal.
Thursday, June 10, the European Parliament adopted a resolution on the situation in Belarus, calling on the EU leaders to impose tough economic sanctions, expand "black lists", and convene an international tribunal to investigate the crimes of Aliaksandr Lukashenka's regime.
Forced boarding of Ryanair flight to arrest Raman Pratasevich and his companion Sofia Sapega is "an act of state terrorism," says the document, supported by 626 out of 676 MEPs.
The EP "stresses the need to fully investigate the crimes of Lukashenka's regime against the people of Belarus," suggesting "to convene an international tribunal".
"Since the Belarusian authorities refuse to restore the rule of law and bear responsibility, the international community must step in and ensure the collection of evidence, investigation and prosecution of those responsible throughout the vertical of governance," reads the resolution.