"Russians Cast Off Their Own" In Belarus
4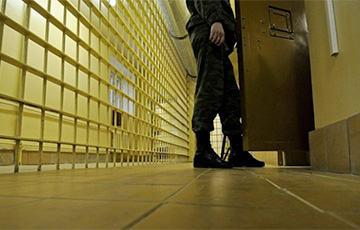 There are more than 400 Russians in Belarusian jails.
Russian Embassy in Belarus reported on the number of Russians detained and serving their sentences in the country. The persecution of at least eleven is related to the civil standoff that began in August 2020.
There are 346 Russians serving sentences in Belarusian prisons and another 109 are under arrest in pre-trial detention facilities, the Russian embassy in Belarus told RBC. These data were provided by consular officials of the Russian diplomatic mission in response to an enquiry in January this year. However, the response specifies that the information was last updated on July 1, 2021.
The prosecution of at least 11 Russians is associated with the civil standoff that began in August 2020, the Moscow Helsinki Group told RBC. Seven of them have already been sentenced and are serving their sentences in Belarusian colonies:
- Igor Kopanayko was sentenced to 1 year and 6 months in jail for insulting a public officer (Article 369 of the Criminal Code) and hooliganism (Part 1 Article 339). Kopanayko is a 56-year-old reserve officer. He was accused of pouring assembly foam over the door of the policewoman.
- Aleksandr Gedzadze - 3 years in prison for organizing and preparing actions that grossly violate public order, or for active participation in them (art. 342). Gedzhadze, 35, was convicted of transporting tyres in a carshare car, which the protesters allegedly used to build barricades.
- Andrei Novikov - 2 years and 6 months for organizing and preparing actions that grossly violate public order or active participation in them (Art. 342) and illegal crossing of the state border (Art. 371). Novikov, 51, was a volunteer in Sviatlana Tsikhanouskaya's team.
- Dmitry Popov - 16 years for organisation of mass riots (part 1 of art. 293), preparation or active participation in actions that grossly violate public order (art. 342), obstruction of electoral rights (art. 191) and incitement to hatred or discord (art. 130). Popov, 29, worked in Siarhei Tsikhanouski's team and moderated the social network "Country for Life". He was detained back in June 2020, i.e. before the protests started.
- Evgeny Petrov - 1 year for insulting the President of Belarus (Article 368). 22-year-old Petrov was convicted for writing a rap song.
- Irina Vikholm - 1 year and 6 months for slandering the president (part 2 of article 367). Vikholm, 58, was convicted for a tweet in which she called the forced landing of a Ryanair airliner "a crime by Lukashenka" and "an act of state air piracy".
- Egor Dudnikov - 11 years for inciting hatred or discord (part 3 of article 130) and calling for actions aimed at damaging the national security of Belarus (part 3 of article 361). According to the investigation, 21-year-old Dudnikov administered Telegram-canal "Units of Civil Self-Defense of Belarus". The Belarusian authorities recognized it as terrorist.
Three other Russians are still waiting for the verdict. 23-year-old Sofia Sapega, Raman Pratasevich's girlfriend, remains under house arrest. She has already been charged under Article 364 (threats to law enforcement officials) and faces up to 6 years in jail.
Andrei Podnebenny, 33, is in pre-trial detention on suspicion of committing an act of terrorism (Article 289). Podnebenny was detained on November 5 last year. The Belarusian KGB believes he slashed the tyres of several dozen trolleybuses in Homel and set a police car on fire. It is not reported under what part of the article he is charged, the terms range from eight years to life imprisonment or the death penalty.
Less is known about Anton Lysov, a 22-year-old Russian. He was detained recently, last October, and has been in pre-trial detention since then. He is suspected of intentional destruction or damage to another person's property committed by an organized group, or negligently causing death or other serious consequences, or causing damage on an especially large scale (part 3 of article 218). He faces up to 12 years in prison under this charge. Hardly anything else is known about his case, including where and what he destroyed or damaged.