Lyman's Cauldron: AFU Liberated Several Settlements North Of The City
8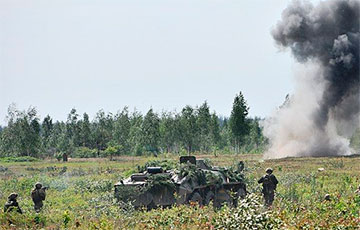 (Updated) The Armed Forces of Ukraine surround the Russian troops from two axes.
On Sunday, September 25, it became known that during the counteroffensive, the Armed Forces of Ukraine recaptured the settlements of Rubtsy and Lozove to the north of Lyman in the Donetsk region.
The War Mapper resource testifies.
Ukrainian units continued their offensive north of Lyman, in the Donetsk region. The AFU returned full control over Rubtsy and Lozove, and also entered Novoselivka.
Today it is known that the Ukrainian soldiers are fighting with the Russian occupiers around Karpivka, Ridkodub and Nove in the Donetsk region.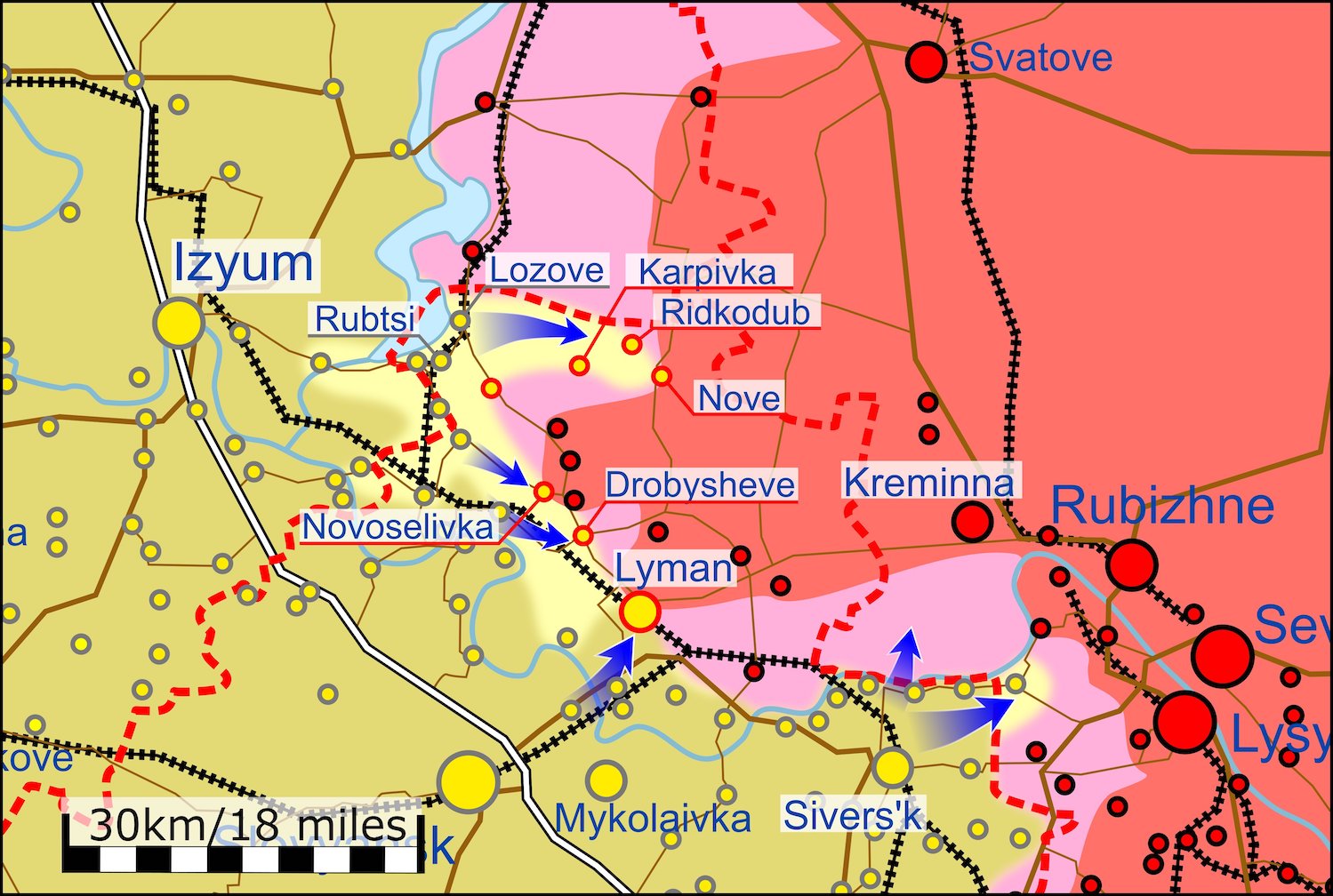 Counterattacks of the Armed Forces of Ukraine are indicated on the map of hostilities, the yellow zone is the territory completely controlled by the Armed Forces of Ukraine, the pink zone is fighting, and the red zone is temporarily occupied by Russian troops.
Also, military analysts and cartographers published a map of hostilities, reflecting the situation throughout Ukraine.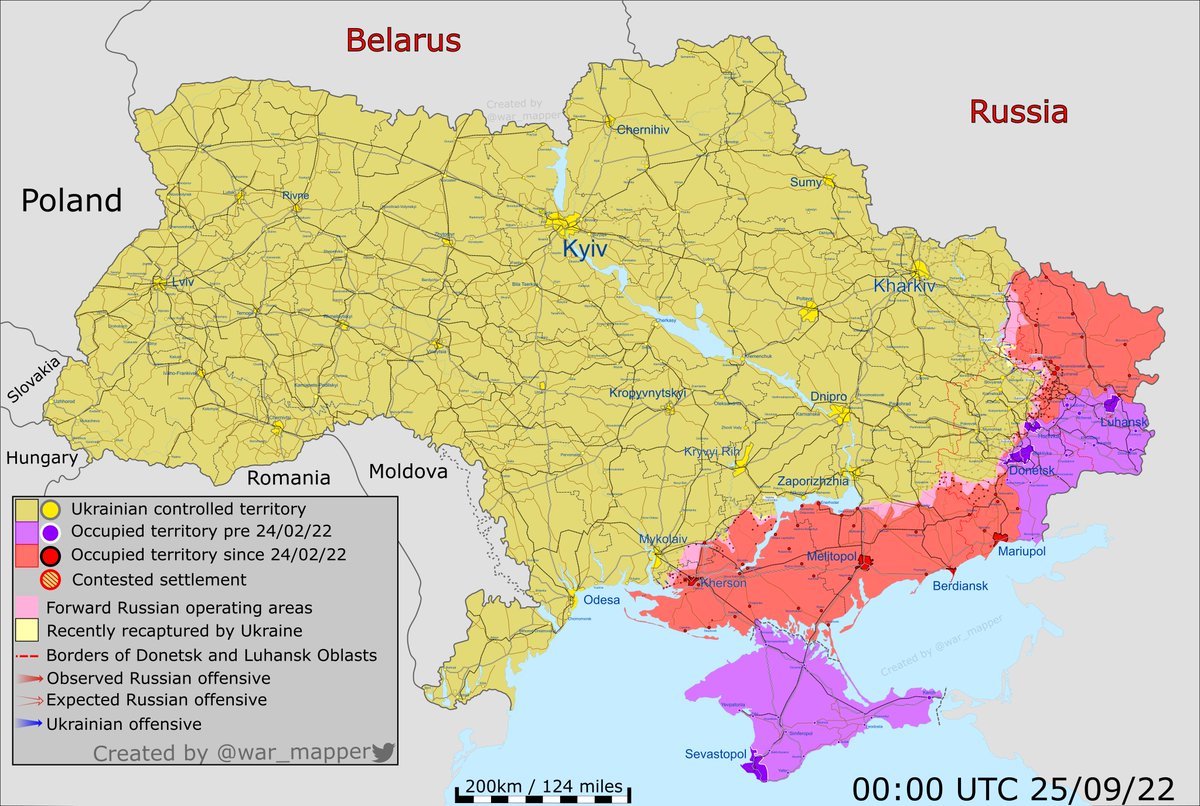 Ukrainian military commander Bohdan Miroshnikov also confirmed that the foothold of the Armed Forces of Ukraine in the north of Lyman is expanding. The villages of Lozove, Rubtsy, Krymki and Aleksandrivka have been liberated from Russian occupation.
"Lozove (Kramatorsk district) is under the control of the Armed Forces of Ukraine. Rubtsy, Krymki and Aleksandrivka are also nearby," the journalist wrote.
He clarified that Koroviy Yar is being cleared of Russian invaders in this area.
"Our advanced units in this area have moved even further, so expect news," Miroshnikov wrote.
He stressed that the Armed Forces of Ukraine have taken a good pace and are moving quite quickly from the Oskol River to the Lyman. The occupiers failed to stop the counteroffensive and stabilize the front.
"In the near future, there will be a danger for the orcs in the city of Svatove, this will push the front much further. Under such conditions, the capture of Lyman and the breakthrough of Kreminna will mean that Sievierodonetsk, Lysychansk and Rubizhne will also be returned after some time. The orcs took them with heavy losses for more than three months," Miroshnikov said.