Lithuania refuses to build nuclear plant in cooperation with Belarus
21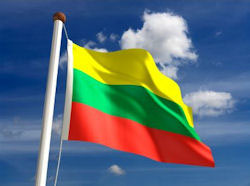 President of Lithuania is skeptical of Lukashenka proposal on joint construction of a new nuclear power plant in Belarus.
"The president thinks a big nuclear power plant doesn't have prospects," spokesperson for the Lithuanian president Linas Balsys told BNS news agency, Interfax-Zapad reports.
He also noted that it was Alyaksandr Lukashenka who spoke about the nuclear plant construction during the meeting of the two presidents in Minsk.
"President of Lithuania adheres to the opinion that due to the growing need of electric power in the region, some smaller power stations could work, but there's no need in constructing a common regional nuclear power plant," the spokesperson said.
The Belarusian ruler said at a joint press conference on Wednesday after Lukashenka-Grybauskaite meeting that he had offered Lithuania to construct a nuclear power plant together and promised to satisfy Lithuania's needs in electric power transition from Ukraine through Belarus.