Lukashenka: Opposition is rogues and lowlifes
355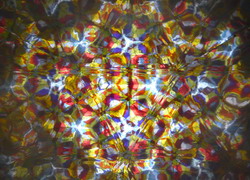 Lukashenka called rogues and lowlifes all those saying the country's top officials bear relation to a metro terrorist attack and did it to distract people from economic problems.
"Only idiots and rogues can think so," Lukashenka told journalists on Saturday.
"As for the talks that it was done to distract people (from economic problems), only idiots can think so," Lukashenka emphasized. According to him, "what the (the opposition) are doing, they are rogues". "Why (do we need to organize a terrorist act to distract attention from other problems)? Is the situation is so critical that we need to resort to extreme measures? It is not critical," Lukashenka stated.
The head of state suggested that people keep away from the authors of such statements. They could do what they are saying. These are awful people, remember this," the so called president said.
"I won't afford to look at this crud with such methods"
Lukashenka thinks the statements that the tragic events in Minsk will be a reason to crack down on the opposition have no grounds.
"This is bluff, absolute nonsense," Lukashenka told journalists on Saturday.
"I am a too self-confident and proud person to afford looking at this crud with such measures," the self-appointed president noted. Then he suggested the opposition, "Reach my level and then compete with me. Why are you mocking at ordinary people? Why are you scaring them?" Lukashenka asked. "If you want to fight with me face to face, go to an ice rink or a football field. We will run, jump, fight, shoot, if you want," the dictator who stole elections said adding, "Why are you yapping and gutting the society for a little of foreign money?"
Lukashenka noted that he didn't see "real opposition" in the country. "Can a real opposition politician, who want to gain power, dare to say something unverified, moreover say something against own people?" the ruler asked. "Who will vote for you if you go to Strasbourg asking to impose sanctions? I think Lukashenka survive any sanctions, but these (sanctions) are against people," he said.
He said such statements by the opposition were their business and a way to earn money. "They need to account for the money, so they attacked the House of Government. Did not they understand that I would pull their heads off?" the so called president noted. As Lukashenka said, the opposition is fighting for the leadership today. "They are struggling now to choose a leader. There no the so called new way. Bahdankevich, Kazulin, Lyabedzka have appeared again. By the way, I released the latter from jail, but he is yapping now," Lukashenka said. "They are lowlifes. They must be thankful to the president for he has released you from prison," he added.
Lukashenka also noted that there were "militants among the opposition members". "We know the, especially Young Front and other unregistered organizations. Of course, we will show them their place in accordance with the law," the head of state underlined.
Lukashenka said talking to journalists, "You and me will perhaps have to live under a new president." "I do not want that one won't be able to speak," the so called president said.