The Wall Street Journal: IMF Must Be Tough on Belarus
16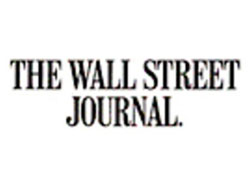 Belarus risks descending into chaos, The Wall Street Journal states.
Lukashenka freezes food prices and threatens to sack the prime minister and central bank chief after a sharp devaluation of the ruble sparked panic food hoarding and inflation fears, Richard Barley writes.
"Frustrated by Russian demands that Belarus sell state assets in return for loans, he is turning to the International Monetary Fund for help. But any lending must have water-tight conditions attached," the author says.
In 2009-2010, Belarus borrowed from IMF $3.4 billion accompanied by a 15-month program of reforms. "But structural problems remained; the state accounts for 70% of the economy, growth remains driven by rapid credit expansion and there is a heavy reliance on imports," the article says. The presidential elections saw state spending ramped up, which has contributed to the current crisis
"It is questionable whether the IMF should lend to Belarus," the author writes reminding about EU and US sanctions imposed after the sentences to opposition politicians. "But a new IMF program could reduce Mr. Lukashenka's control over the economy and boost competitiveness." Lukashenka has a weak hand in any negotiations with the IMF. Without reform, the country faces face the risk of repeated devaluations, economic collapse and inflation.