Party of Polish president calls upon imposing embargo against Belarusian authorities
26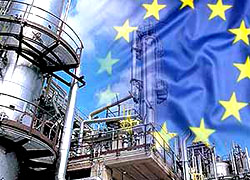 Polish politicians also demand not to allow Foreign Minister of Belarus Syarhei Martynau into the country.
The Polish oppositional party Law and Justice (Prawo i Sprawiedliwość, PiS), headed by Jarosław Kaczyński, the identical twin brother of Polish president Lech Kaczyński, has addressed Foreign Minister of Poland Radoslaw Sikorski with a demand to cancel the visit of Belarus' Foreign Minister Syarhei Martynau to Warsaw, IA REGNUM informs.
At a press-conference on February 9 the head of the PiS (Law and Justice) faction in the Sejm Grażyna Gęsicka stated that the party expects that Belarusian Foreign Minister Syarhei Martynau "won't be let in the country".
Besides, Law and Justice party calls upon Prime Minister Donald Tusk to address the European Union wit ha proposal to place trade embargo on Belarus, РАР agency informs.
In his turn, Polish Foreign Minister Radoslaw Sikorski states that he is not going to call off the visit of his Belarusian colleague to Warsaw. As said by Sikorski, "we should talk to Belarus, not isolate it".
By such a policy the Foreign Minister is set to assure Alyaksandr Lukashenka that "isolation of the country is not to his interest", Polish Radio reports. We remind that recently Sikorski stated that he plans to have "a man-to-man talk" with the Belarusian FM.
The president of Poland personally has made a statement fully supporting the Union of Poles in Belarus headed by Andzelika Borys, noting that Belarusian Poles are constantly subjected to unjustified repressions.
"Respect to the rights of national minorities belongs to the canon of basic human rights in the modern world. In the near future the Chancellery of the President of Poland plans to invite Borys and other representatives of the UPB to Warsaw," the statement by Lech reads.
On February 8 in Ivyanets (Minsk region), policemen and officers of court burst into the Polish House, owned by the unrecognized by the Belarusian authorities Union of Poles. Officers of court attached the property. The building was surrounded by militiamen. Activists of the Union of Poles were forced away from the building. After that militiamen got Stanislau Buracheuski, appointed head of the Ivyanets pro-governmental Union of Poles, into the building.
The previous conflict related to the Polish House in Ivyanets happened late January. The authorities tried to hold a congress there in order to replace the head of the local branch of the Union of Poles not recognized by the authorities, Tereza Sobal (Teresa Sobol). Dozens of organization's activists were detained on the way to Ivyanets.
The Union of Poles was split in 2005. Its part which was loyal to the regime is officially recognized. Activists of the UPB not recognized by the authorities headed by Andzelika Borys are subject to crackdown by the authorities.
On February 9 it was reported that Polish Ambassador to Belarus Henryk Litwin was recalled to Warsaw in protest to crackdown on the Polish minority.