Boryslav Bereza: Fear Drives Lukashenka into a Corner
8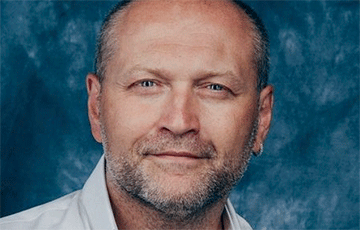 The tyrant is afraid of a strike.
Ukrainian politician, deputy of the Verkhovna Rada of the VIII convocation, popular blogger Boryslav Bereza supported on Facebook the Belarusians who are preparing for the strike:
- The tyrant of Lukashenka lives in Belarus. A cowardly tyrant lives in Belarus who falsified elections in order not to lose power. A bloody tyrant lives in Belarus, who killed his citizens to stay in power.
Today Belarus is a totalitarian state in which there is no freedom of speech, dissent is persecuted, and dissenters are sentenced. Moreover, the Belarusian authorities continue to kill their citizens. But all this does not give Lukashenka any hope for a peaceful retirement as a tyrant. Therefore, he is ready to give up the independence and sovereignty of Belarus to Putin in exchange for guarantees of personal security. Lukashenka is ready to merge Belarus into the Russian Federation in exchange for his desires. And many Belarusians do not like it. Therefore, they are looking for forms of protest that will change the situation and throw off the yoke from their necks.
The leader of the Belarusian Workers' Association (BOR) Siarhei Dyleuski called on the Belarusians to stay at home from November 1 and put forward 10 demands to the authorities.
1. End of repression, the release of all political prisoners and illegally arrested.
2. Bringing salaries, scholarships, and pensions in line with the real economic situation in the country.
3. Beginning of direct negotiations between the government and the democratic forces with the obligatory participation of workers' leaders on holding new presidential and parliamentary elections to resolve the political and economic crisis.
4. Reinstatement of dismissed workers and expelled students and guarantees of the safe return of all citizens of the Republic of Belarus who left the country due to repression.
5. Realization of the right to operate independent trade unions, including the creation of new ones.
6. Realization of the constitutional right of citizens to free movement.
7. Realization of citizens' right to protection from COVID-19, including through vaccination with internationally recognized vaccines. Protection of the rights of physicians.
8. Implementation of the constitutional right to freedom of speech. Immediate release of all journalists and bloggers.
9. Normalization of relations with neighboring countries. Ending "hybrid" migration.
10. Creation of favorable conditions for the development of small and medium-sized businesses.
These demands infuriated Lukashenka. Earlier, he was ready to surrender all the interests and independence of Belarus to Putin in order to secure his rule, but now fear is driving him into a corner. But Putin does not need rebellious Belarus either. He wants a submissive colony. Therefore, Lukashenka is afraid of a strike. And Belarusians want to live like people and not like silent serfs under a master. Yes, Belarusians are making another attempt to fight tyranny, and they need to be supported. We must support them, at least morally. They need it. And we need it. They have the right to live in free Belarus. Free from the tyrant Lukashenka. Support them and share the post! And may our brothers from Belarus succeed!
Long live Belarus!