Russians 'Storm' Border With Georgia: Huge Traffic Jams
23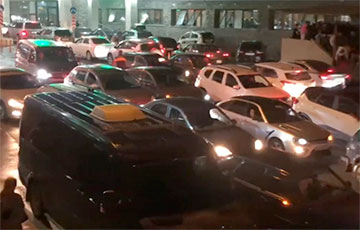 Russian men are fleeing from mobilization.
On the evening of September 21, huge lines formed on the Russian-Georgian border wanting to leave Russia.
After Russian President Vladimir Putin announced a "partial mobilization," huge traffic jams formed at the Verkhny Lars border crossing on the Russian-Georgian border.
Ekho Kavkaza news agency released a video of the transport collapse.
The published footage show cars with Russian license plates prevail.
Those wishing to cross the border and get away from the military registration and enlistment offices are neglecting the traffic rules and driving in the wrong lane to do it as fast as possible. Consequently, traffic jams have formed on both sides of the border.
The Verkhny Lars checkpoint is the only land crossing point to enter Georgia legally. Other ways are either illegal or involve a fairly long way through Azerbaijan.
After the announced mobilization in Russia, people bought tickets to other countries. Georgia, Turkey and Armenia.