General Accuses Putin Of Treason And Announced Defeat Of Russian Army
75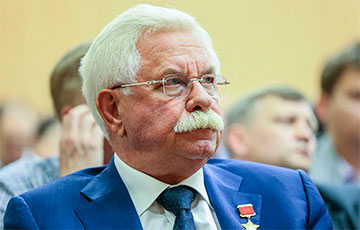 Former Russian Vice President Alexander Rutskoy spoke out against the Kremlin and the MoD.
Retired Major General of the Russian Federation Alexander Rutskoi, who previously was Vice President of Russia and Governor of the Kursk Region, once again opposed the Kremlin, according to dialog.ua.
He called the leadership of the Ministry of Defense of the Russian Federation completely incompetent and declared the inability of the Russian army to conduct operational-strategic offensive operations.
"It is necessary to have the combat-ready armed forces in order to carry out such an operation. If the armed forces do not have the ability to conduct operational-strategic offensive operations, then it is better not to interfere, especially outside your own country," the general said.
According to him, for 22 years people who have never served in the army have been leading the Russian army. In particular, General Rutskoy mentioned Defense Minister Sergei Shoigu.
"What can (in this case - ed.) happen to the armed forces - here is the result," he said.
Moreover, the general called the war in Ukraine a tragedy for Russia and wondered who gave the right to send the Russians to a senseless death.
"Where do they defend Russia? What are they dying for? And when they die senselessly, it is a tragedy by itself," the ex-vice-president of the Russian Federation noted and added that there is not a single regiment in the Russian army without dead and wounded soldiers.
Earlier, General Rutskoy, commenting on Russian missile strikes on the power infrastructure of Ukraine, accused the Russian authorities of making the Ukrainians hate Russia with all their actions, and called it treason.