Peaks Of 'Zaporizhzhia Triangle' Of Russian Defense Crumbling
1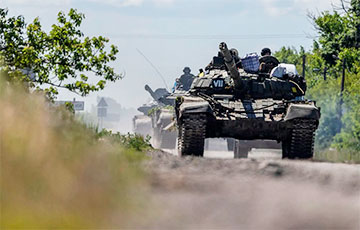 The liberation by the Ukrainian Armed Forces of Novoprokopivka will collapse the front immediately to Tokmak.
A wave of panicked cries regarding Verbove are sweeping through the Russian Telegram Z-channels, which is not surprising, given the kind of Ukrainian Defense Forces' advances there now. But, while the attention of Russian jingoists is drawn to Verbove, Novoprokopivka is completely ignored.
And this is also not surprising.
Verbove is, of course, an important village on the border of the first and second lines of defense, the liberation of which will open for the Ukrainian Defense Forces an exit in several directions at once. But still, it is located somewhat away from highway 0408, which leads directly to Tokmak. Well, just straight... through Novoprokopivka, Ilchenkove and Solodka Balka.
And the nuance of this, conditionally, agglomeration of villages is that the liberation of Novoprokopivka makes the occupation's retention of Ilchenkove and Solodka Balka absolutely meaningless. And if they are not a herd of suicidal people, then after the liberation of Novoprokopivka they will have to rush along the 0408 highway to Tokmak.
What will the Russian command do in the situation described above? I think we'll find out soon. But, in the impending collapse of this location, the Russian occupying forces' command is trying to divert attention from the state of affairs on a very important route, to the situation in an important, but still somewhat remote village.
The peaks of the Zaporizhzhia triangle Novoprokopivka-Verbove-Ocheretuvate are beginning to crumble.
Oleksandr Kovalenko, t.me