Lukashenka: There Is No Country Closer To China Than Belarus
40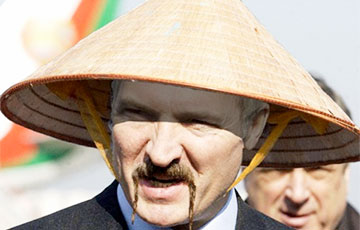 The dictator found his new "iron brother".
"There is no country in Europe that is closer to China than Belarus," – Lukashenka said today at the meeting with representatives of Chinese central and regional mass media - participants of the press tour to Belarus, BelTA reports.
"Unfortunately, global economy and politics have become unpredictable. But despite the global challenges, Belarus and China have created powerful, strong and reliable interstate relations – the relations based on trust, comprehensive strategic partnership and mutually beneficial cooperation, – Lukashenka said. – Perhaps, there is no country in Europe that is closer to China than Belarus."
The ruler drew attention to the fact that the chairman of the Standing Committee of the National People's Congress Zhang Dejiang called the two countries iron brothers during his visit of Belarus. "And indeed, today we call our friendship, which lasts a quarter of a century already, and which roots go back to a more ancient history, all-weather, – the dictator noted. – We achieved significant results in politics, supporting each other in international organizations, and in the economy."
Belarus and China have already implemented dozens of investment projects in the field of energy and construction, now they are jointly creating an industrial park. In the humanitarian sphere, the countries perform student exchange programs, strengthen cooperation in science and tourism. "Nevertheless, I believe that the interaction between Belarus and China should be even more ambitious and dynamic. This is why we consider this year to be a turning point in bilateral relations," – Lukashenka stressed.
The dictator also said that he intended to go to Beijing in mid-May to participate in the summit "One Belt and One Way".